our commitment
SUSTAINABILITY
From the materials we use to the way we manufacture our products, we make sustainable choices at every step.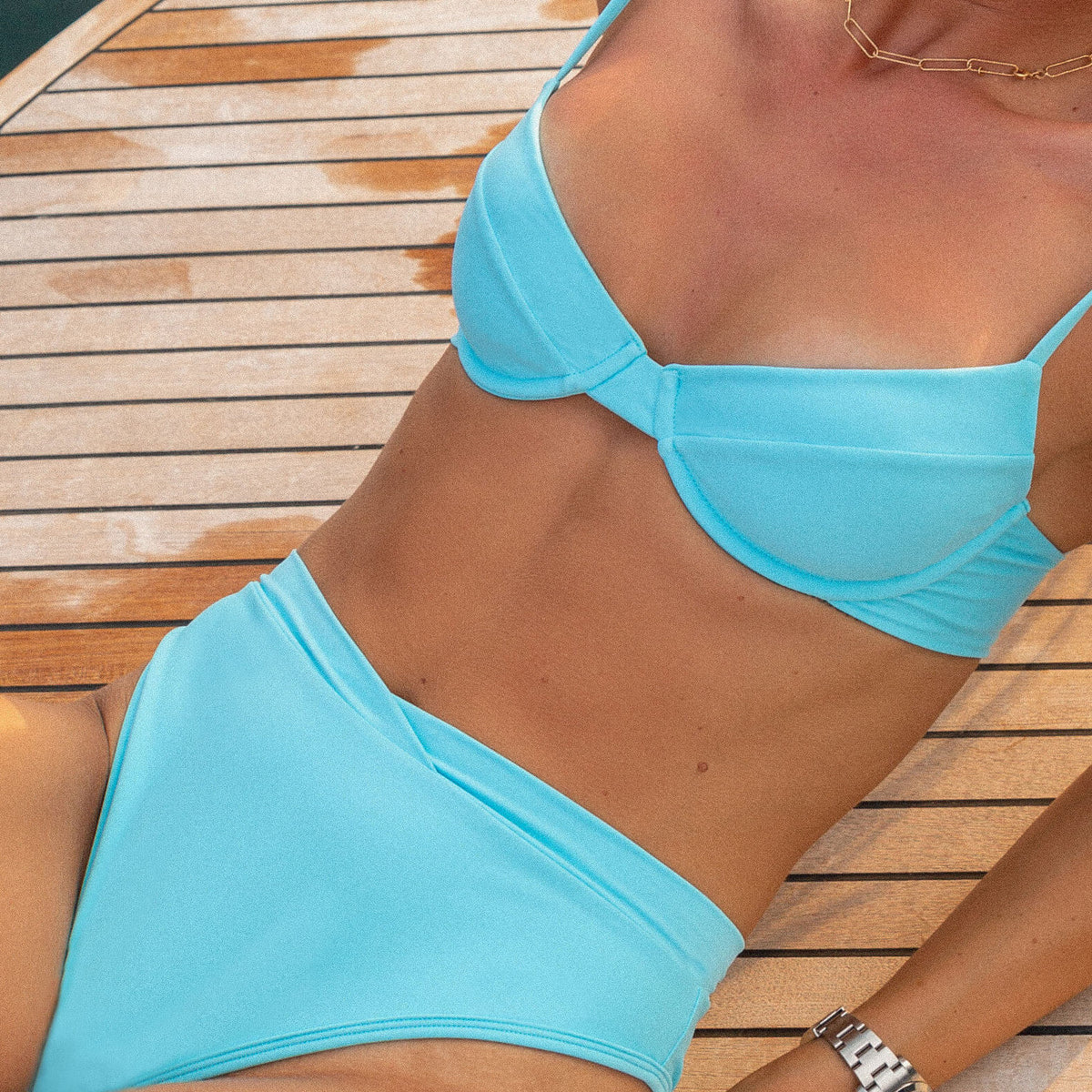 FABRICS
We proudly use ECONYL®, the highest quality recycled Italian fabric, made from fishing nets and ocean waste.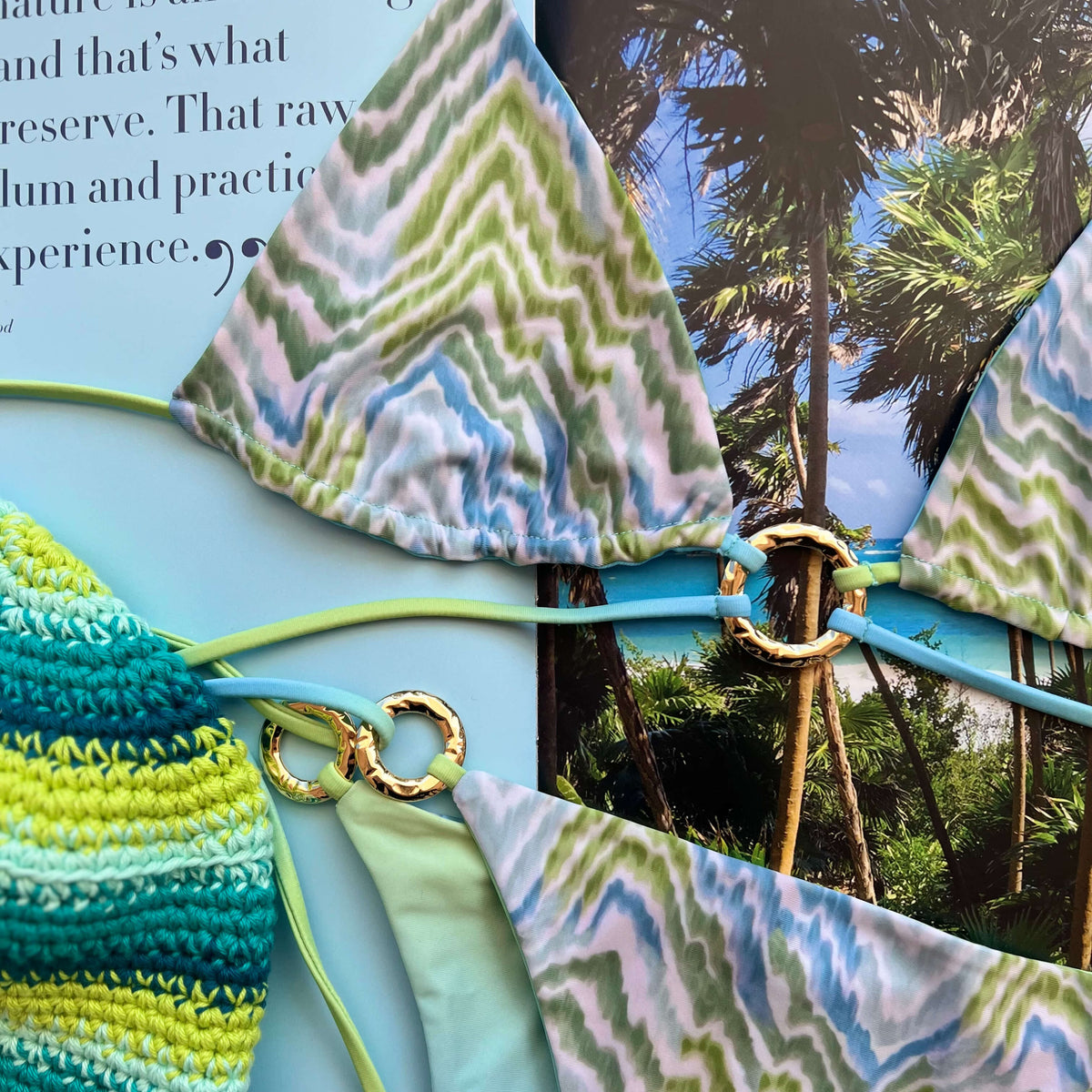 PRINTS
All dyes used on our prints are certified GOTS & OEKO-TEX® - meaning they are harmless for our health and environment.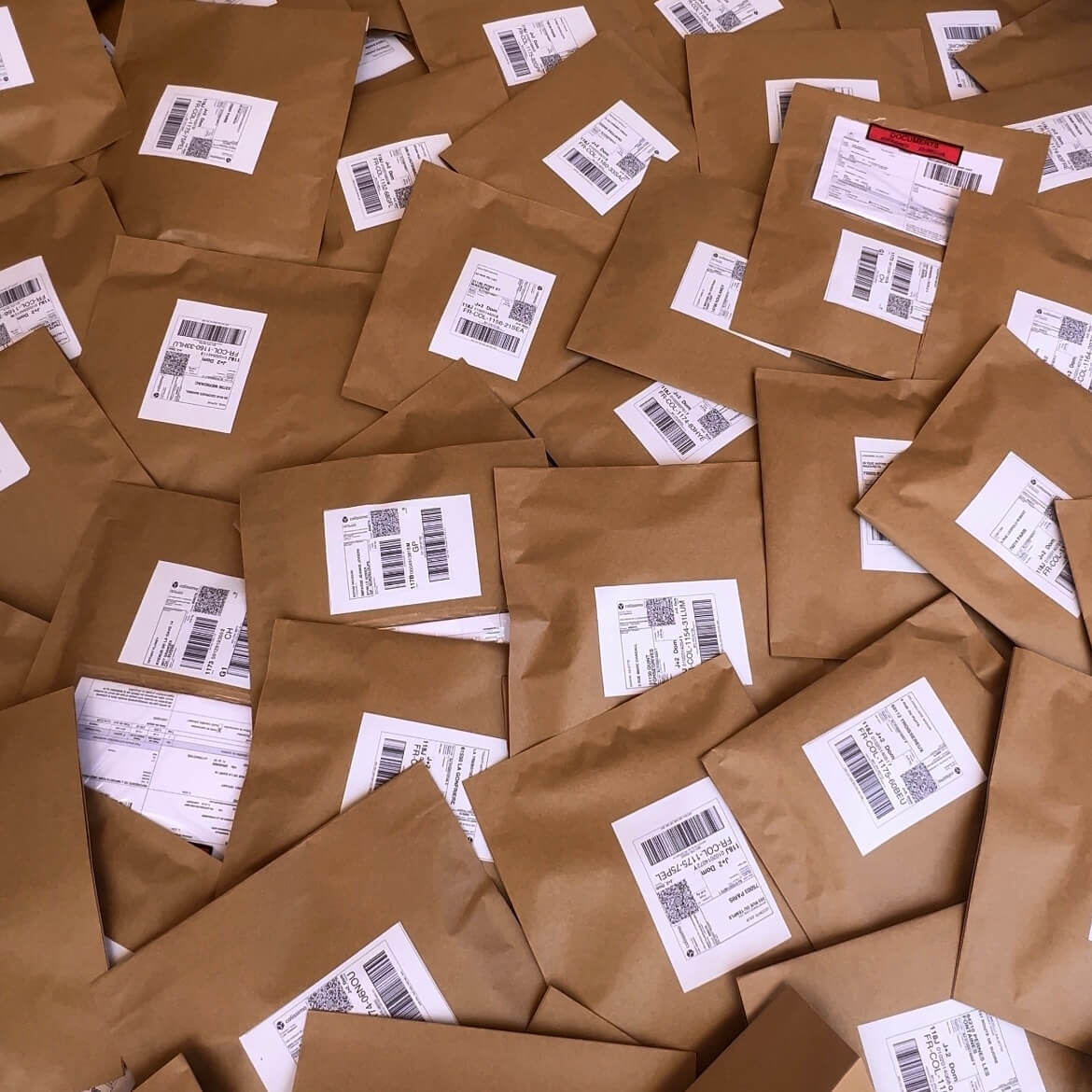 PACKAGING
We package each swimsuit into a biodegradable mailing bag and small pouch that you can use wherever you go. Perfect for the beach!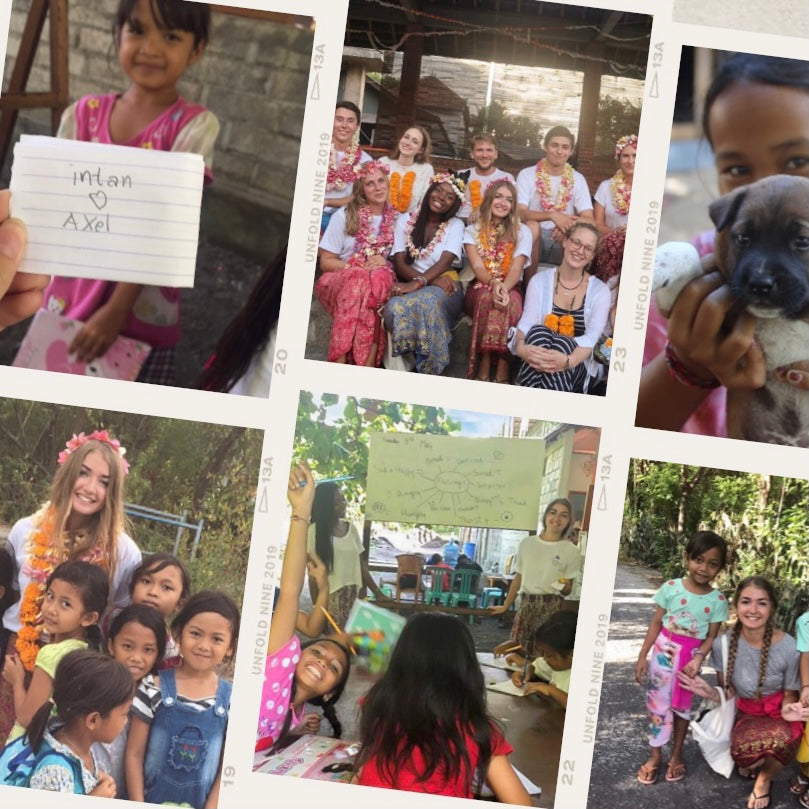 Bali, where it all started
I was volunteering there as an english teacher in a small village. 
I witnessed how bad the plastic pollution was. Unfortunately, the locals had neither the means nor the education to recycle. Every week, we organized beach clean-ups with the children to make them aware of this problem.
I remember telling myself: "If only there was a way to transform this waste."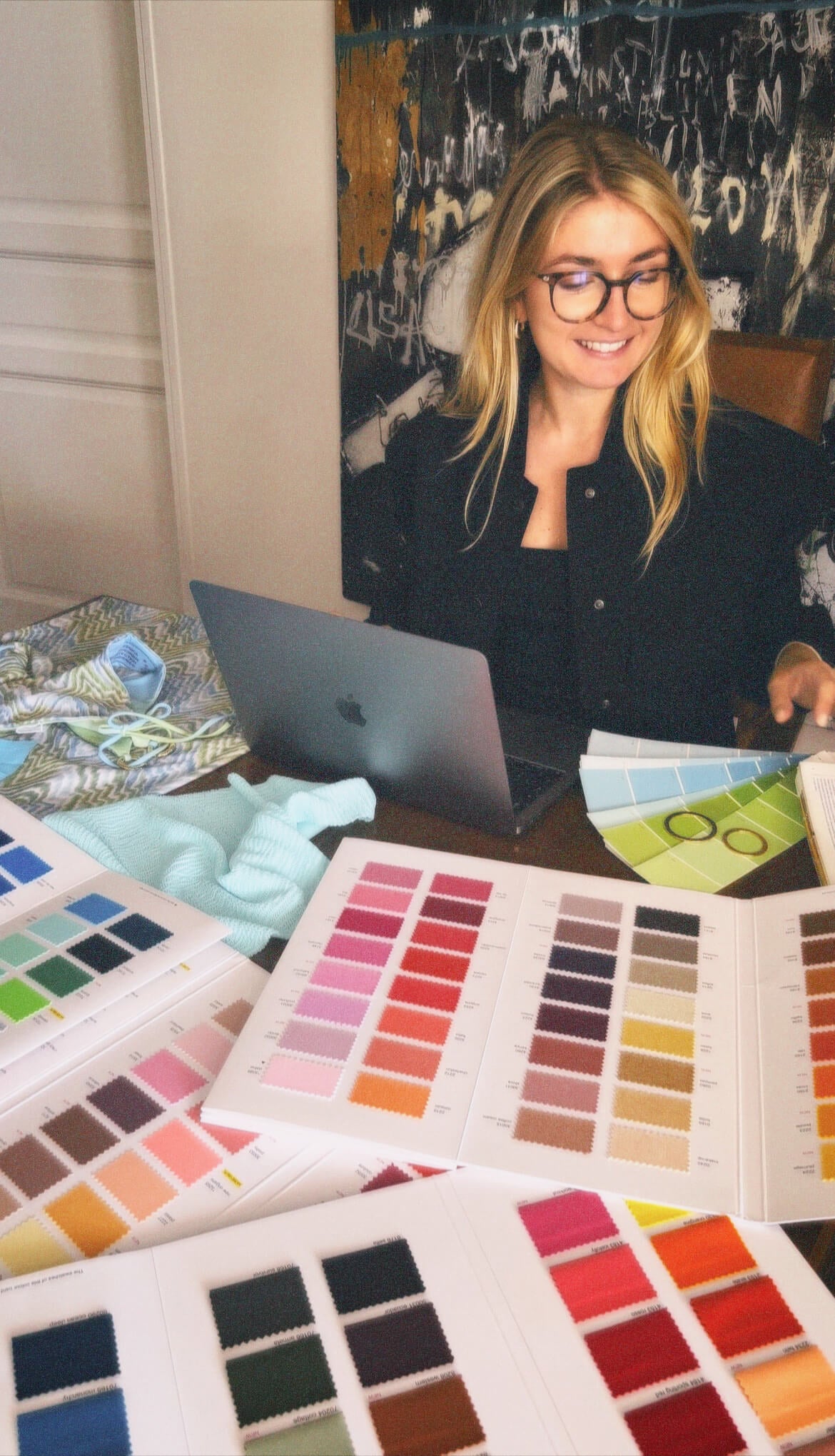 The idea
A few years later, I discovered you could make bikinis out of recycled ocean waste. This discovery, combined with a passion for fashion, travel and a desire to be an entrepreneur, hit me…
I had to get started.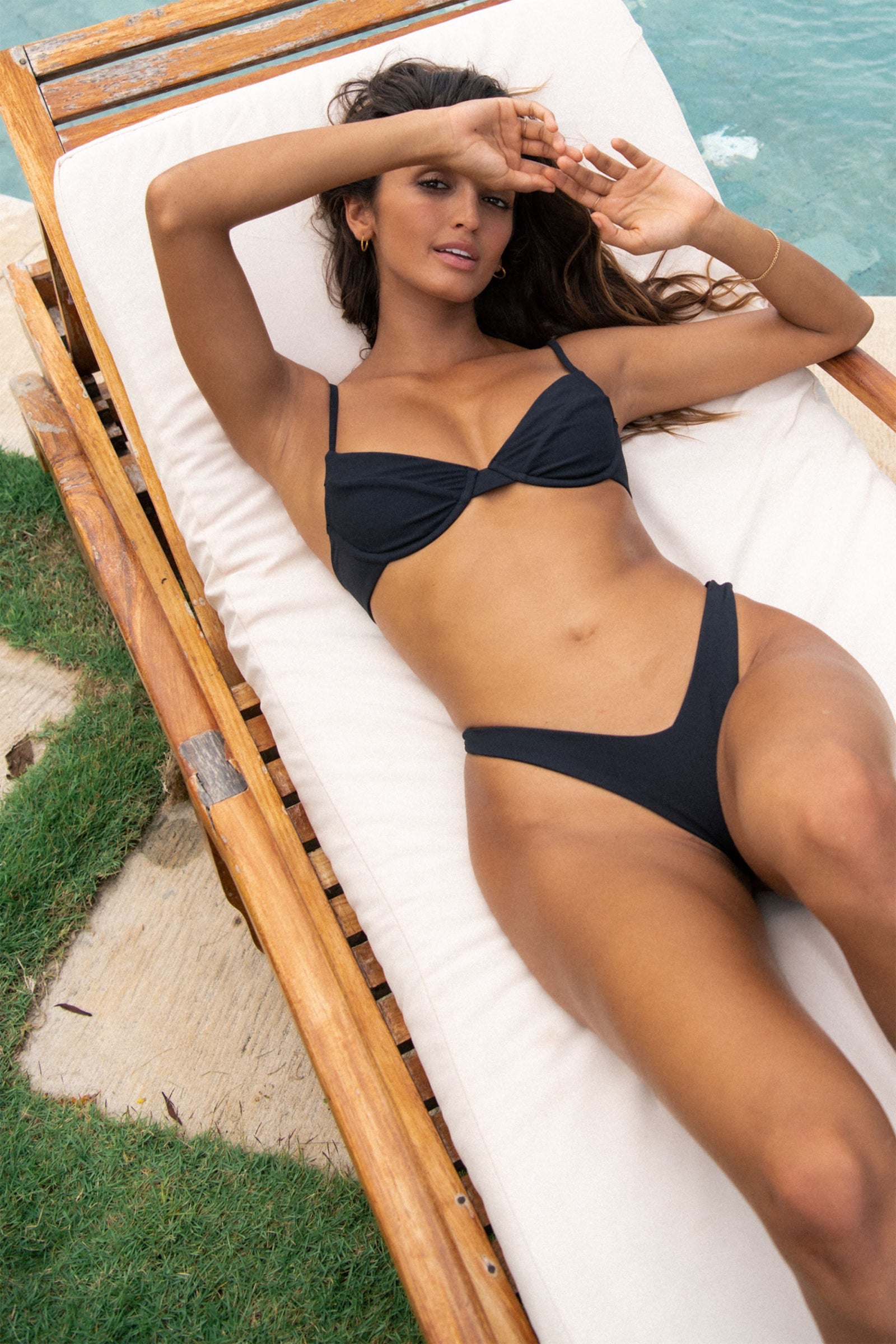 Finding the right factory
I reached out to so many manufacturers in Europe but came across the same problem: if I want to produce here, I would have to order thousands of swimsuits to match the factories' requirements.
It was simply not possible for my first collection. After some more research, I discovered a lovely atelier in Seminyak, Bali. They specialize in ethical and sustainable production, which is the most important for me. They are actually the only Balinese atelier recognized by the Indonesian Government for fulfilling all the regulations on the treatment of their employees.
I was glad to be able to work again with Bali and support local artisans which were working in a safe, comfortable and happy environment.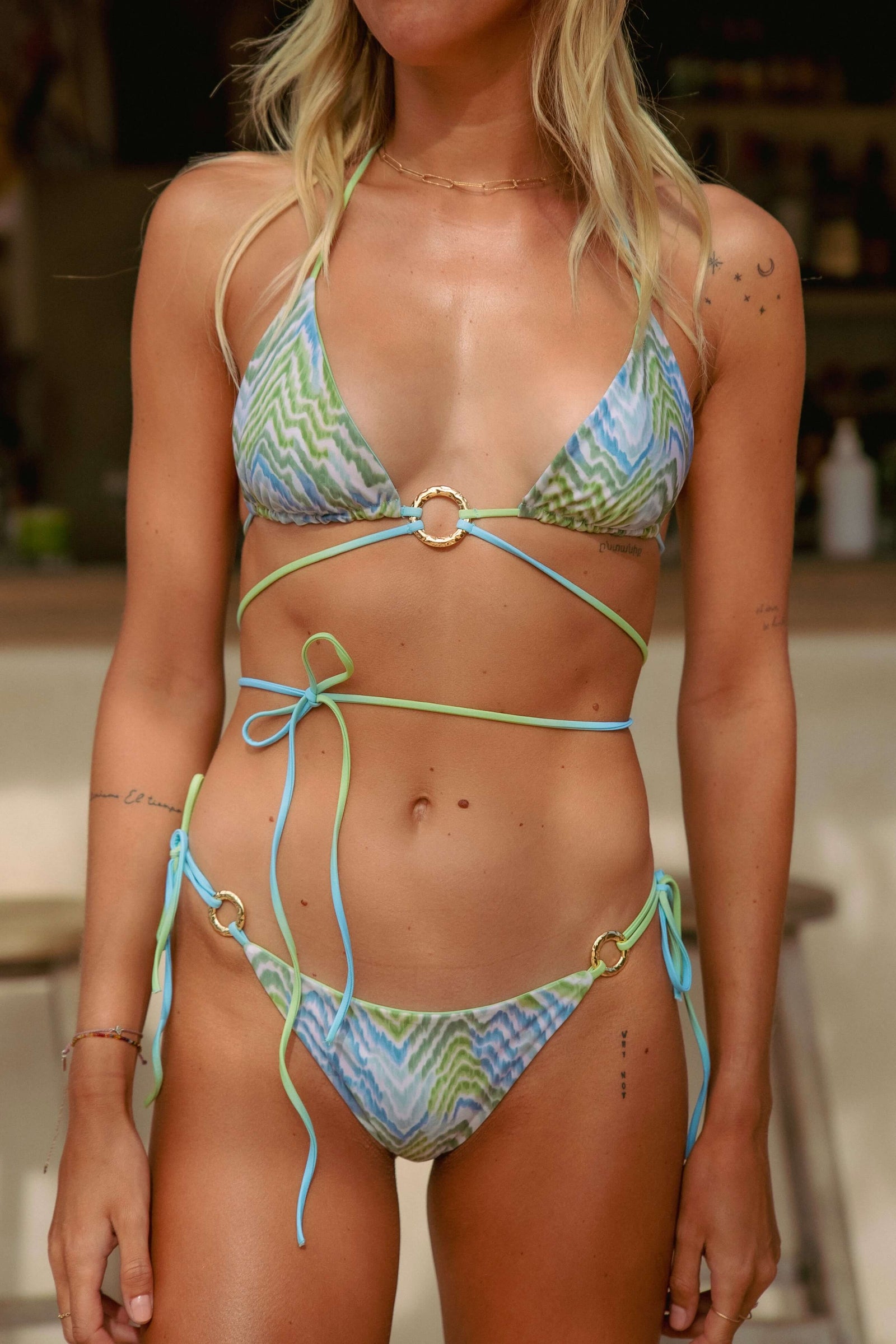 Back in Europe
While working with Bali, I kept searching for the perfect european factory. I ended up finding a family-owned Italian workshop located on the Amalfi Coast that perfectly meets my quality requirements. I'm really happy to finally get closer to my production team while significantly reducing our carbon footprint.
Additionally, the recycled fabrics we use also come from Italy, which allows us to centralize all production steps in one place.
This decision reflects our commitment to continually improve and make eco-friendly choices.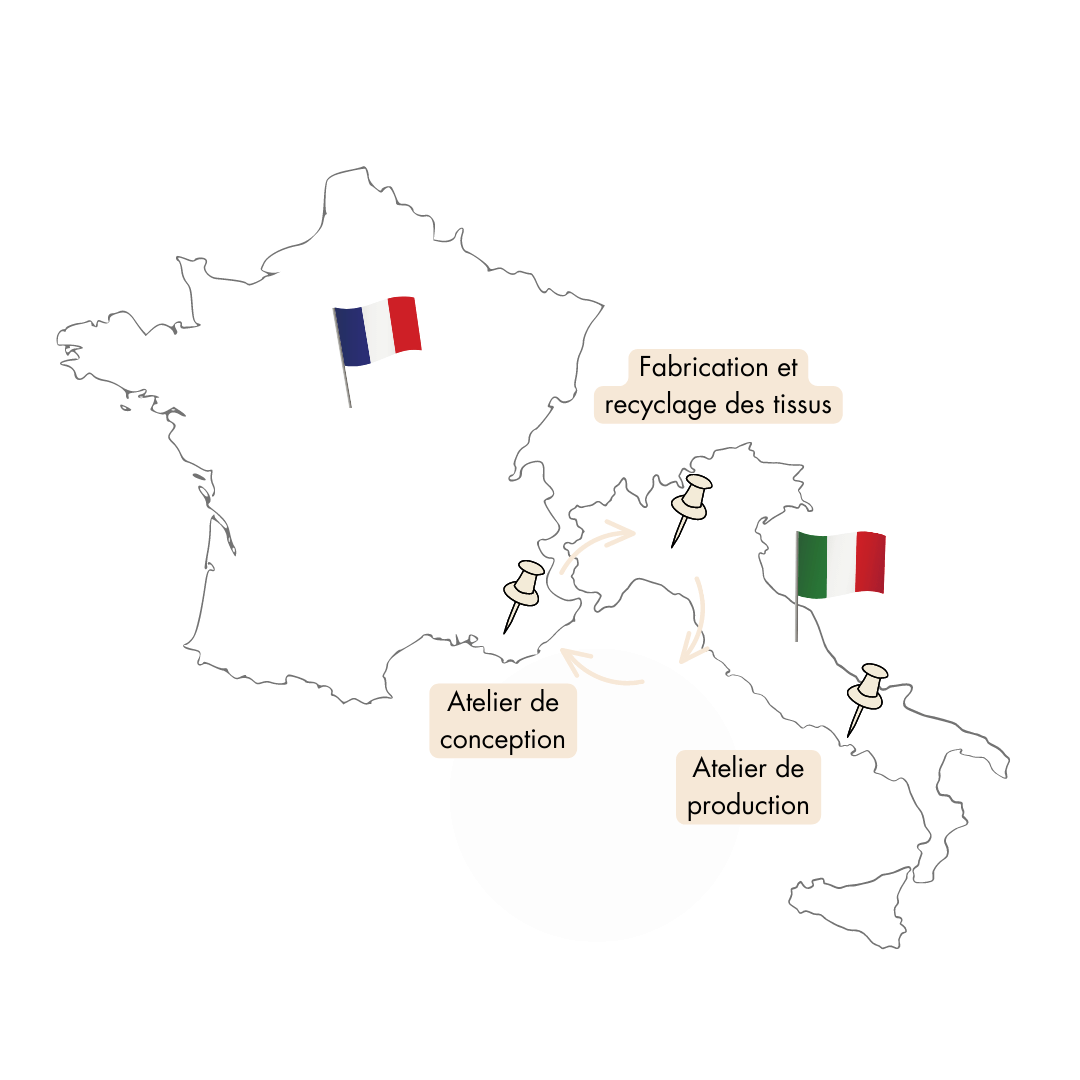 a Short supply chain production
MADE IN EUROPE
Our bikinis are designed in the South of France, our recycled fabrics comes from Milan and our factory is located on the Amalfi Coast.
We strongly believe in the importance of short supply chain production to minimize our environmental impact. By working with local partners in Italy, we can limit the distances traveled by our fabrics and finished products, which reduces our carbon footprint.